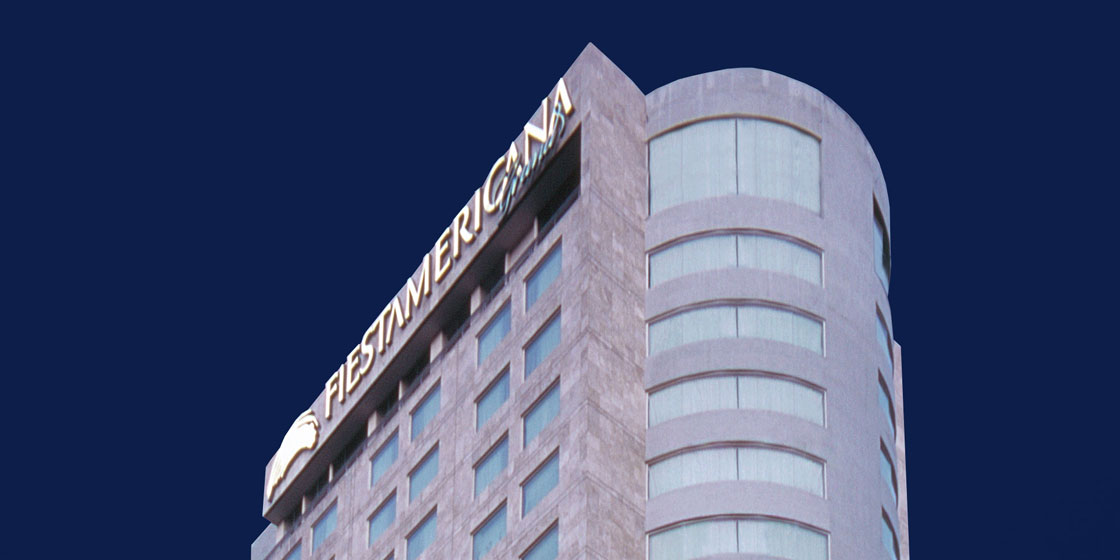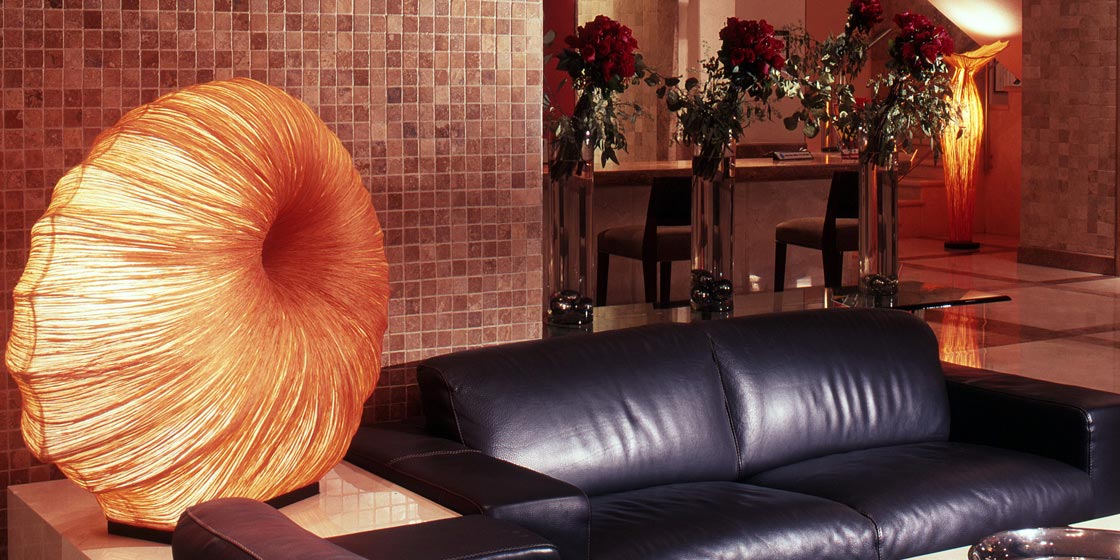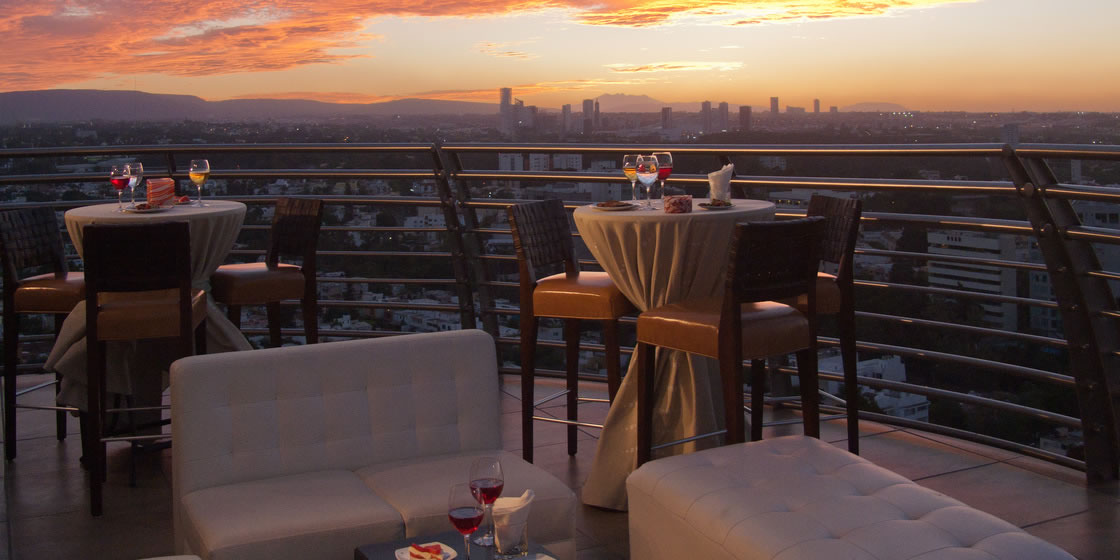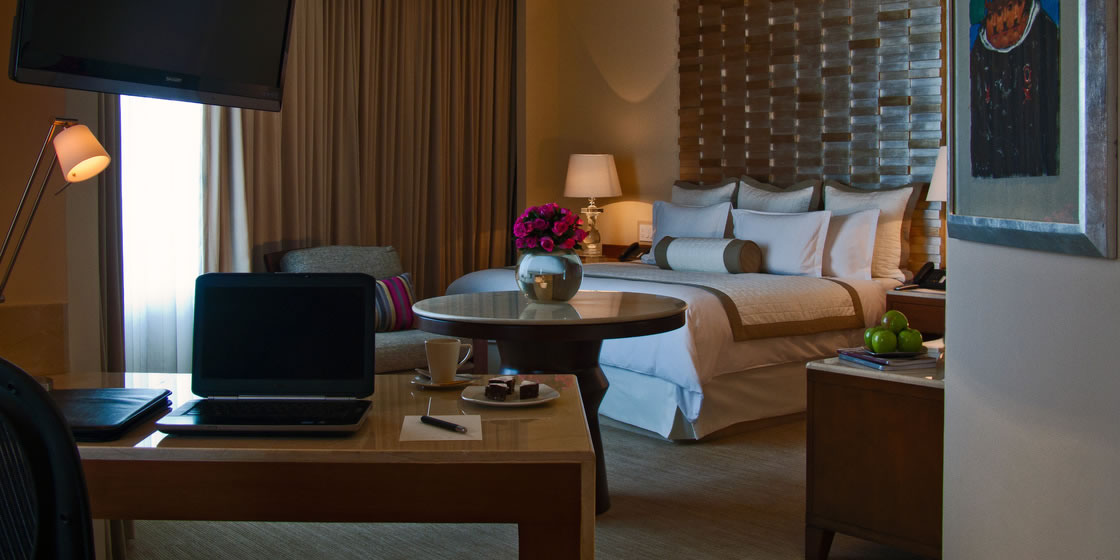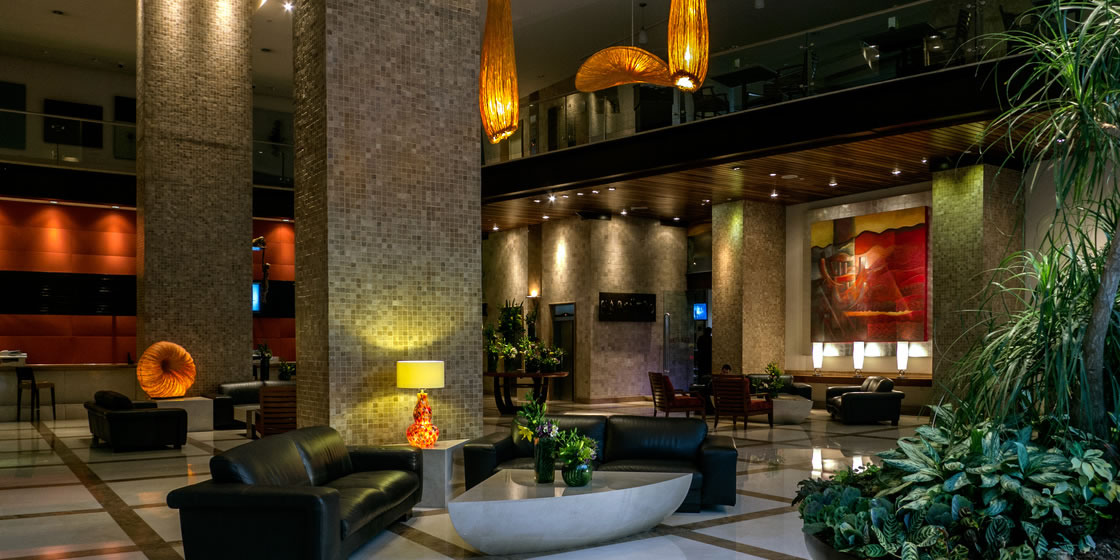 Grand Fiesta Americana Guadalajara Country Club
Located in Guadalajara, Mexico, the Grand Fiesta Americana Guadalajara offers an upscale hotel atmosphere for business travelers in the heart of the city's exclusive corporate and financial district. Our luxury Guadalajara hotel features spacious, luxurious rooms and suites with grand luxury, style and technology for a productive and relaxing experience in Mexico.

Our luxury Guadalajara hotel is the perfect destination in Mexico for business executives and travelers from around the world. Surrounded by the energy of Guadalajara, our exceptional hotel offers a vibrant, comfortable atmosphere for everything you do.

Grand Fiesta Americana Guadalajara, awarded with the 4 diamond prize, given by the AAA association for 7 years in a row allows you to enjoy modern travel luxuries; such as a wonderful restaurants and bars, business center, fitness club, spa, free wireless internet and a Fiesta Kids Club. With a unique urban ambiance, grand elegance, expetional service and a friendly staff, our Guadalajara hotel is the ideal retreat for business in Guadalajara, Mexico.

We remind you that the check-in time is from 3:00 PM. Check-out is at 12:00 PM. We suggest you use our express check-out service.